Friday, 29 January, 2021 by
Ben West
Filed in:
Permaculture
Landscaping Solutions MD Ben West explains what permaculture is and its sustainability benefits.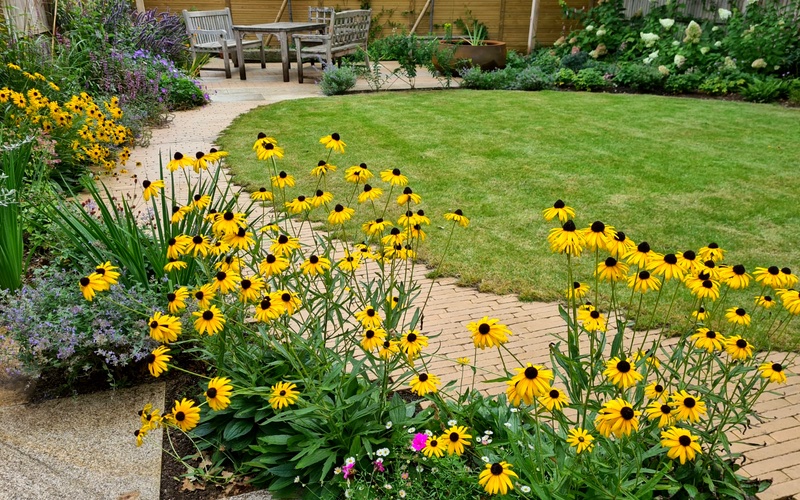 An example of permaculture garden design, built and maintained by Landscaping Solutions.

Last month I started to consider steps we might take, in lieu of top down leadership, to fashion solutions to the 'sustainability problem'. Those in the industry looking to cut a path toward adopting fully regenerative practices have a ready sharpened tool in the form of 'permaculture', a system that can be applied to garden design as well as every other aspect of our lives. Permaculture design offers guidelines by which we can operate sustainably on a personal level and positively influence the actions of our clients.
Permaculture recognises the sustainability problem is rooted in the prevalence of economic models which overlook diverse, traditional and local operations in favour of monolithic global systems dependent on mass consumption of fossil fuels and resulting in cultural and environmental degradation. Permaculture eschews the global model and works to preserve and enhance the best of the existent. In short, it is the design of sustainable human habitats.
Australians Bill Mollison and David Holmgren introduced the concept with their 1978 book 'Permaculture One'. They saw the current economic system as flawed and took inspiration from the propensity of natural ecosystems toward rejuvenation. Permaculture design closely observes nature, notes the connections between its manifold elements and uses these relationships to inform its work. It is opposed to the myth of separation and the harmful 'survival of the fittest' concept of nature in favour of a view of the natural world as a host of symbiotic relationships and interconnected ecosystems.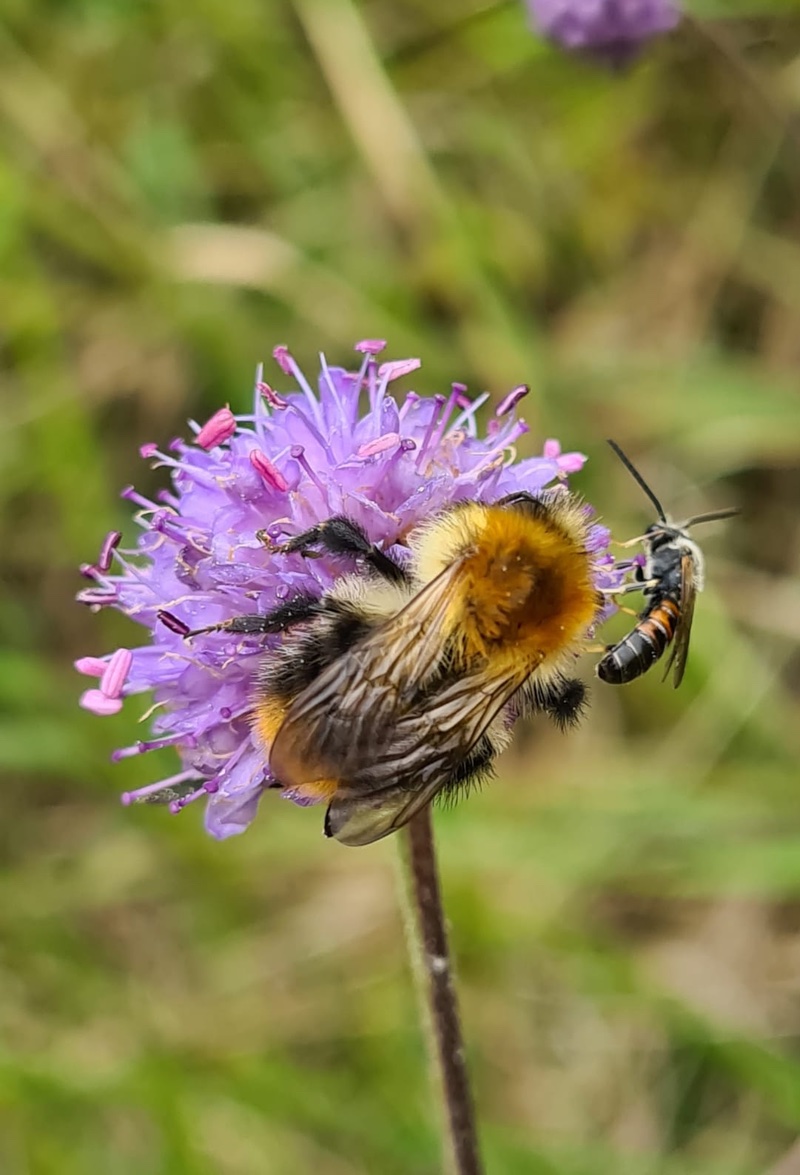 The difference between 'standard' garden or landscape design and permaculture design lies with the lens through which the decision making process is viewed - permaculture ethics. Simply stated, these are: Earth care, people care and fair shares. These principles inform all design choices. Earth care acknowledges our dependence on a healthy planet for survival and advocates its veneration and conservation. People care recognises the physical and emotional needs of modern humanity, and looks to utilise technology and intelligent design to avoid problems that made formerly sustainable modes of living untenable. Fair shares asserts the finite nature of the Earth, the need to establish limits to human consumption and balanced distributions of 'wealth'.
Much modern garden and landscape design revolves around making things pretty rather than useful. Many plans please the eye but lack technical detail or practical function. We should not reject the aesthetic; rather, this aspect should flow naturally from a meticulously researched and beautifully realised design. Permaculture is all about the details.
This pragmatism is evident in the key concepts of 'zones' and 'sectors'. Zoning brings elements requiring most attention closest to centres of human activity; vegetables and fruit close to the kitchen, for example. Less frequented areas are set aside for lower maintenance features. Sectoring considers the influence of exterior factors such as wind, rainfall, light, views, local flora, fauna and architecture, and incorporates these into the design to create beneficial connections between the elements. The needs of one are met by the outputs of another; soft vegetative prunings become mulch via the compost heap, for example. Each element performs multiple functions thus maximising the overall efficiency of the whole. The aim is to form a 'closed system' in which energy, nutrients and resources are recycled rather than lost. Like a natural ecosystem, nothing goes to waste and everything has value.
In order to achieve our regenerative goals, we must work wisely with what we have rather than expend valuable energy in a protracted and dysfunctional struggle to bend nature to our will.
Visit www.permaculture.org.uk for further information and feel free do drop us a line with your thoughts and feedback on Ben's article at info@landscapingsolutionsltd.co.uk.