CDM - Construction Design Management - is something we've noticed makes a lot of garden designers nervous. Brought in in 2007 and revised in 2015, the Construction (Design and Management) Regulations demand that every project has suitably qualified and experienced duty holders in place, to shoulder the designated responsibilities and, in the case of designers, this consists of "identifying, eliminating or controlling foreseeable risks".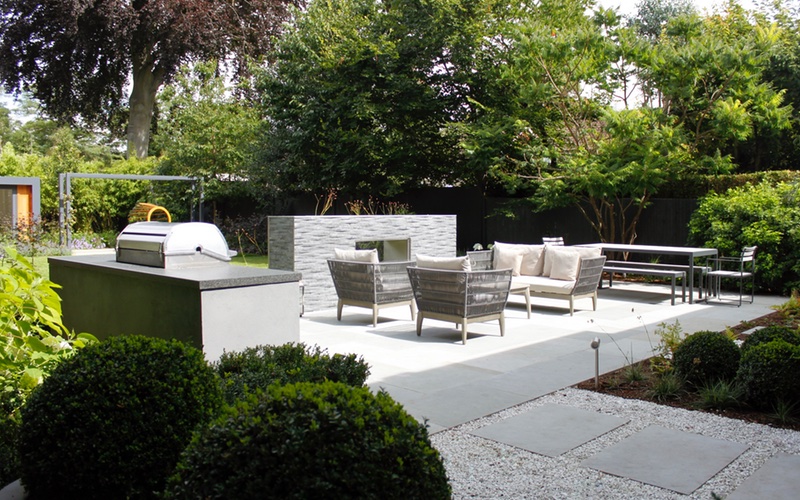 A finished project for a garden near Richmond.
The regs also demand that designers prepare and provide relevant information to those who need it and liaise with the principal contractor "to help in the planning, management, monitoring and coordination of the construction phase".
Put like that, it's understandable that, as the regulations finally begin to filter into the landscaping industry, there are a few qualms. Funnily enough, it's the domestic sector that's feeling the burden most, rather than contractors working on the commercial side; when you're working for the likes of Taylor Wimpey you'll be a very big fish to be principal anything.
Working for home-owners is different. They, too, have their responsibilities, but aren't expected to understand them. Former BALI chairman Richard Gardiner runs Nag Solutions, which helps landscape companies improve their compliance credentials, and sums up the situation this way. "The problems come in the domestic sector. There's no pressure from the client, the home-owner, and you wouldn't expect them to be up to speed. It's more challenging than the commercial sector because most of the time the domestic contractor operates as principal contractor, and a lot of responsibility sits with the principal contractor. Contractors do tend to bury their heads a bit."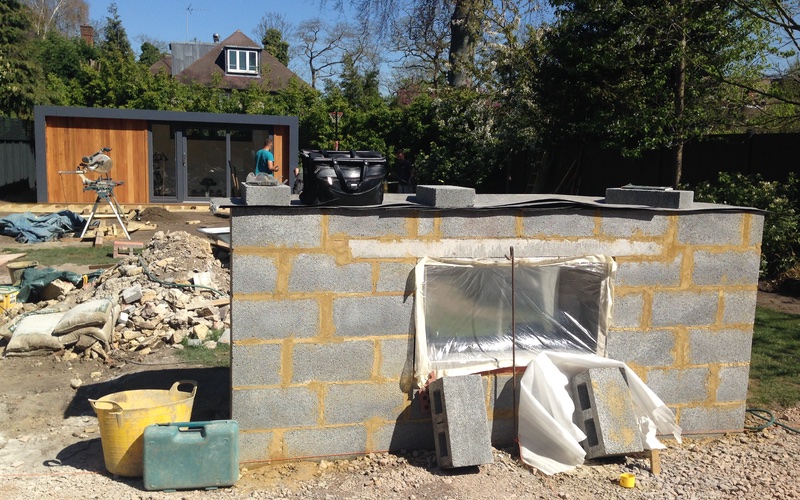 Machinery should be placed in a safe position.
It's the same with designers. "Again, they bury their heads," he says. "The designer is the interface with the client. If they are aware of what they should be doing, then they should guide the client."
At Landscaping Solutions, our heads are well and truly above ground. Some time ago, we took a good hard look at what is demanded and how far we fulfilled it, and we brought Richard in as the expert to check us over for any gaps in our approach. Consequently, we've embraced CDM with quite a bit of enthusiasm.
Why? Ben West, owner of Landscaping Solutions explains, "It's going to increase professionalism and bring the landscaping industry in line with the rest of the construction industry, which is quite far ahead of us in this area. It'll reduce accidents by making the consideration of risks and hazards part of the design process, so that, hopefully, they're designed out of forthcoming schemes. And it's going to make the finished garden a safer place for the homeowner and their visitors."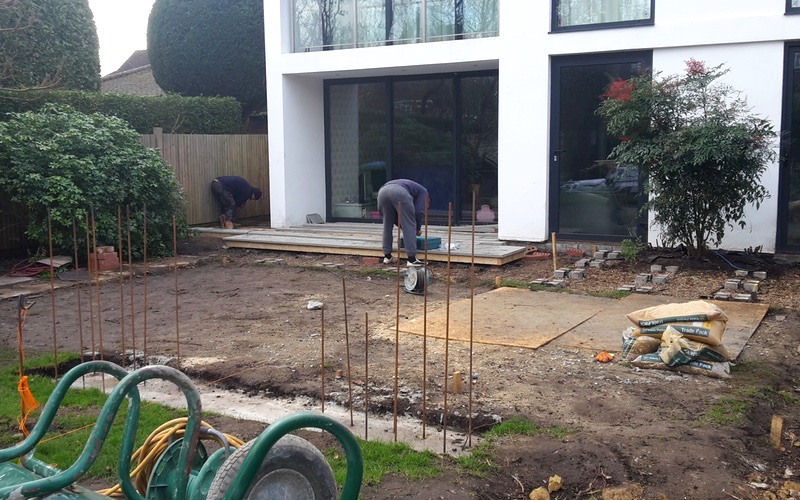 A tidy site is a safer site.
What this means for you, as a designer, is that we know what's needed and can help you with your responsibilities. "We recently did a job for a lady who wasn't sure what CDM meant," says Ben. "We provided her with documentation, the people she could speak to, links with various websites, and looked at her current documentation to see if it was rigorous enough."
If you're a home-owner reading this, then you can rest easy that we understand our duties and carry them out. It will also potentially reduce your costs by flagging up potentially massive additions to the bill brought about by, for example, the use of oversized, heavy paving that will need cutting on site in hard-to-access gardens where the only solution is to bring in a crane and then cut by hand.
When you're not used to doing something, and there are plenty of other things taking up valuable time, then getting to grips with CDM is daunting. But it doesn't have to be.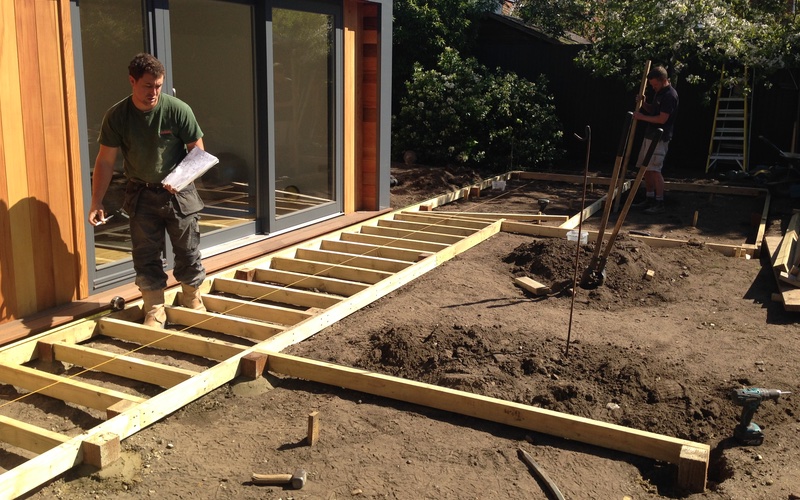 Landscapers should have all the appropriate work equipment and footwear for the job.
Paramount in CDM is the need to communicate. "Essentially, the designer should do a risk assessment for their design and talk to the contractor," says Richard Gardiner. "The contractor might come up with a different way to solve a problem which is more satisfactory. All parties need to be in communication, putting the client, designer and contractor in tune with each other."
If you've read our post on The Secret to a Bali Award-Winning Garden, then you'll know that communication is one of our priorities. That project demanded hundreds of both emails and phone calls. If a problem occurs, we'll let you know. If a schedule needs to be rejigged because of a delayed delivery, we'll tell you. If we foresee a pitfall in the way things are scheduled, we'll suggest a solution.
CDM doesn't have to be feared. It's raising standards across the industry and that has to be applauded. However, everyone can do with a bit of support, especially when something's new and full of legal implications.
"CDM is a good thing," says Ben. "With any of our projects, we'll be happy to offer advice to designers who are a bit unsure, and it's a chance for everyone in the industry - landscapers and designers - to show clients and designers that we take our responsibilities seriously and recognise our duty of care to fellow contractors and our clients."
If you'd like to discuss how we can help with the CDM requirements of your next project, give us a ring on 0208 2412402 or email us at info@landscapingsolutionsltd.co.uk
Richard Gardiner can be contacted at Nag Solutions.